Triumph TR7
This car started life as a standard 2 litre dhc. The 2 litre motor was removed, a 3.5 litre Rover SD1 motor sourced, reworked and installed. The car now boasts a 3.9 litre Rover V8 motor.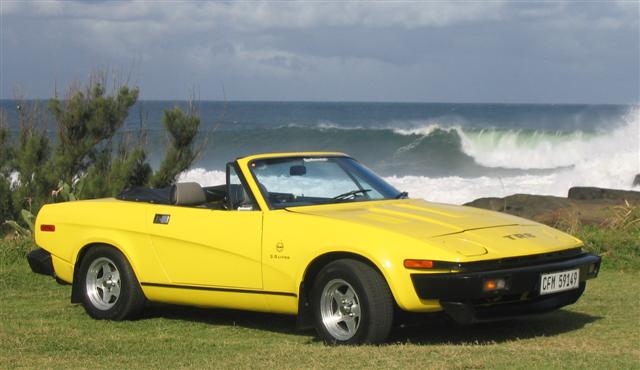 2004 Nationals - Port Edward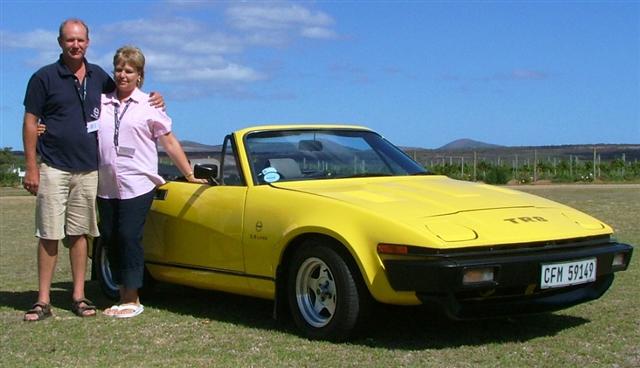 Gerhard & Suzette at the Birkenhead Brewery
(2006 Nationals - Hermanus)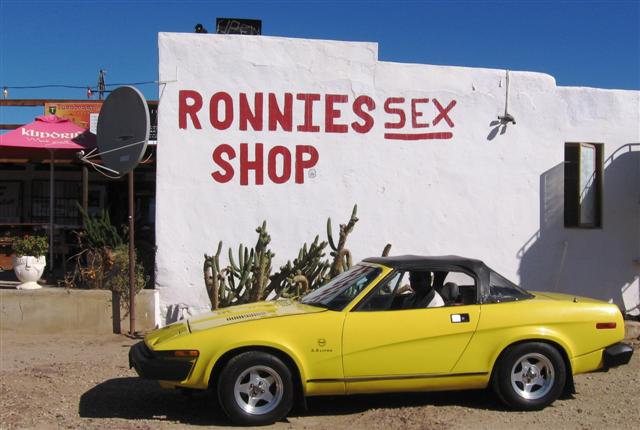 What is it about this place that keeps attracting the 'members', is it the sex or the alcohol?
Does Suzette know that you frequent these places?
(Ronnies 'sex' Shop - Bonnievale 2008)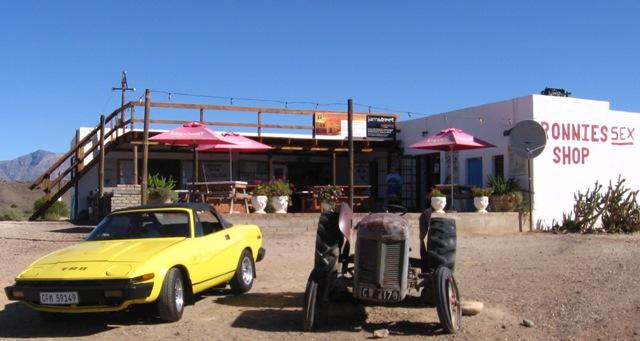 Nope, it is the Massey Ferguson tractor standing outside - early derivative of the Triumph.
Gerhard thought he was the first and took a photo, but....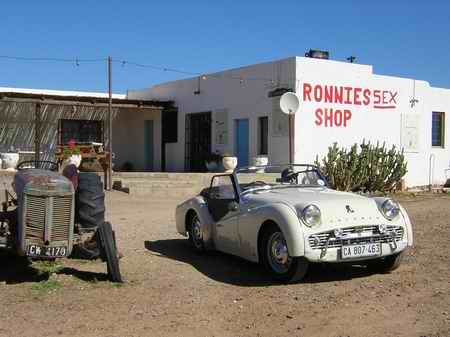 ...unlucky for him, Gian was there with his TR3A, 4 years earlier and took virtually an identical photo