Spitfire Mk3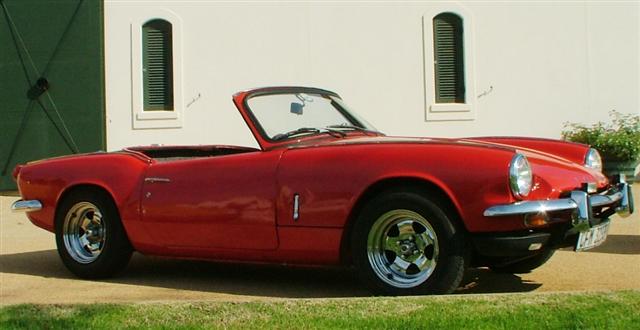 End of month run - Franschhoek Motor Museum, L'Ormarins - May 2008
The car was inherited from Gerhard's father and now forms a large part of the family heritage.
When the original Spitfire MK3 1296cc motor blew, it was a bit expensive to repair, and was thus replaced with a Mazda 1300 engine and 5 speed gearbox. Although not quite original, the car is still a lot of 'wind in your hair' fun.
GP, Gerhard's only son, already has his sights set on inheriting the car on his eighteenth birthday.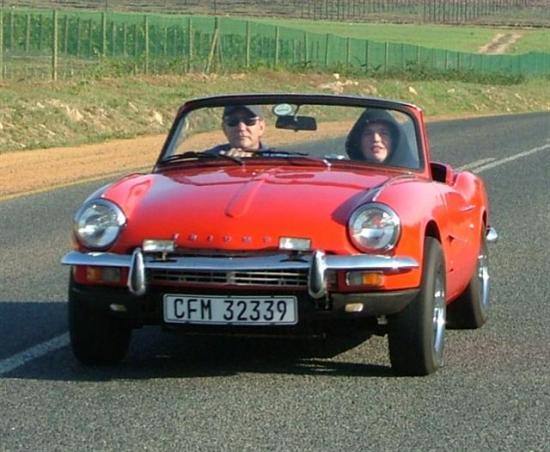 Gerhard and GP
(Month end run to Franschoek Motor Museum - May 2008)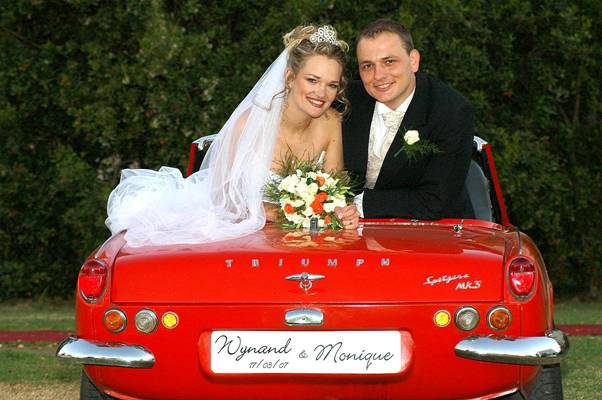 The car was used as a backdrop to Gerhard's daughters wedding photos (2007)