Spitfire Mk3
'Lolita'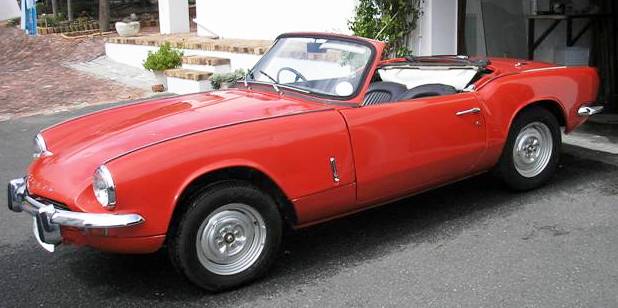 I purchased this car in December 2006 from a chap that had never had the car on the road. She had been laid up for 8 years. This makes me only the 3rd registered owner of the car.
She started life in Windhoek in 1968.
In 1989 she was purchased by Mrs B. Babb, wife of the South African ambassador GRW Babb. From 1992 to 1994 she was exported to Italy when HE Babb was appointed ambassador to Italy. She returned to South Africa in 1994 and was registered in Transvaal (now Gauteng). She was brought down to Cape Town in 1998 and was registered with her current licence number CA515641. At this time she was laid up.
Since purchasing her I have restored the brakes, clutch, rear suspension, exhaust system. carburettors, steering and sundry body trim components. The colour, P5 pimento red is original. My wife named her "Lolita" because she is an old man's pet.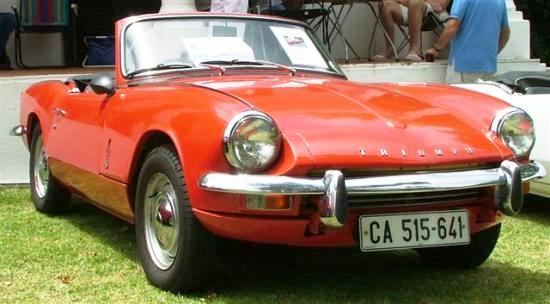 Lolita - the 'old man's' pet (Timour Hall 2008)