Triumph TR6
1974 TR6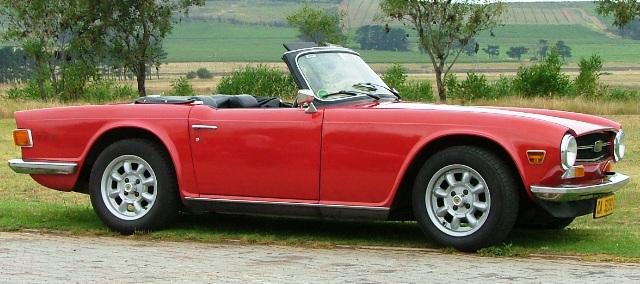 2005 - British Sports Car Tour
I bought the car in 1999 for my 30th birthday, fulfilling a long-held dream. I've wanted a TR6 as long as I can remember, don't know why, and finally found this one. I'm restoring and fixing things as time and money allow, or necessity dictates. It's a 1974 model, with a few non original extras like the Minilite wheels and Moto-Lita steering wheel, which - smaller than the original - is a help in getting my legs into the car! It was resprayed from the original magenta in about 1978. I love driving it, looking at it, listening to it, and I love the reaction it brings out in other people.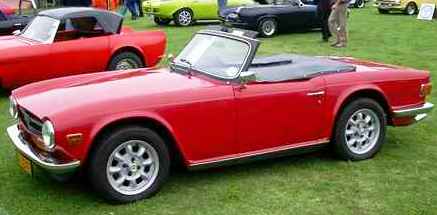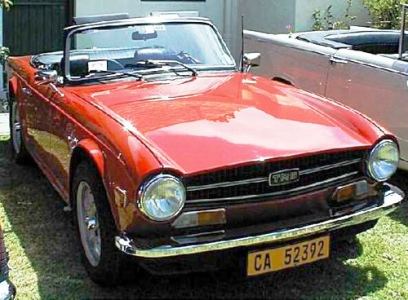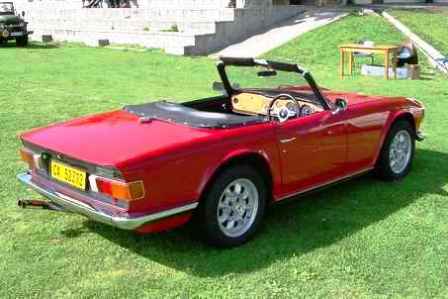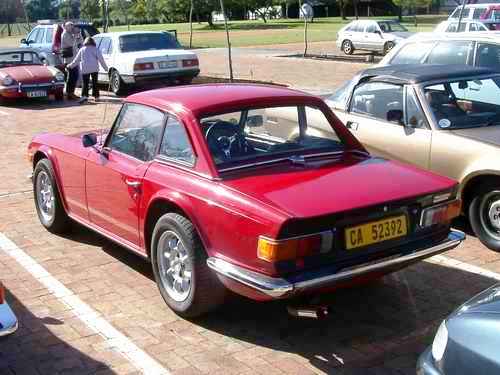 The car also has a hard top...

The car recently went round the clock, a significant event in any car's life!
Finally, here's a selection of pictures from those nice people at the Traffic Department